We all have a Perfume that we would like to find ...
This Perfume no longer exists, it is no longer manufactured, it can not be found.
ARTS-SET proposes to you to recover its scent! *

Your Perfume Retrouvé is priced at 260 Euros Port Included.
Your purchase consists of the following products:
- Search for the Formula by a Nose (Master Perfumer).
- 125 ml of Base Parfumeur concentrate in amber glass bottle with instructions for use.
- 125 ml of Parfumeur Solvent in amber glass flask with instructions for use.
These two products are to mix to easily realize your Perfume Retrouvé!

To make your request, contact us on the NEXT LINK
A reply will reach you quickly.
Some references require a sample, an empty bottle for example.
It will then have to be sent simply by the Post Office.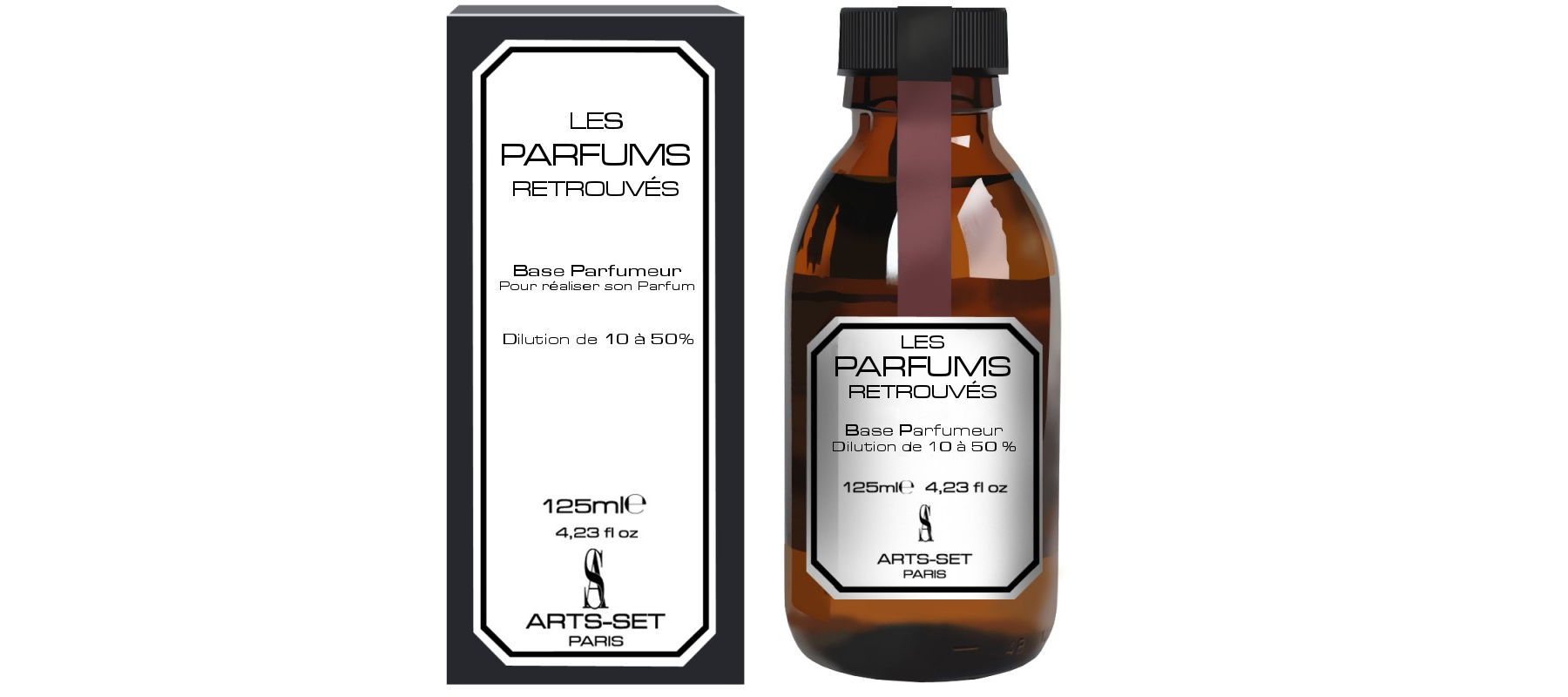 * Interpretation, applies only to perfumes whose manufacture and marketing have been abandoned for more than 10 years. Arts-Set respects industrial property.
Neither name nor reference are mentioned on our bottles and packaging.

Arts-Set confides to an independent laboratory the task of developing an interpretation of the fragrance
Without however using or copying the formulas existing or subject to any property whatsoever.